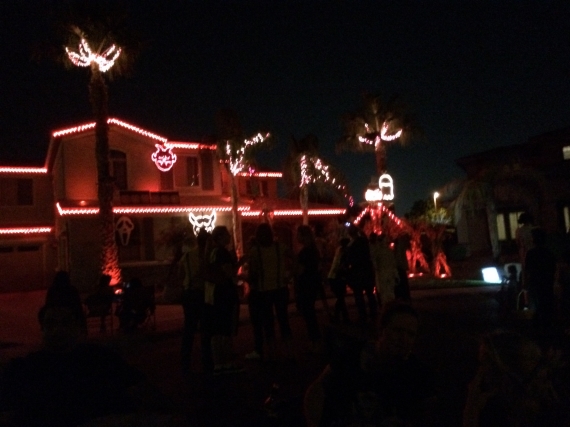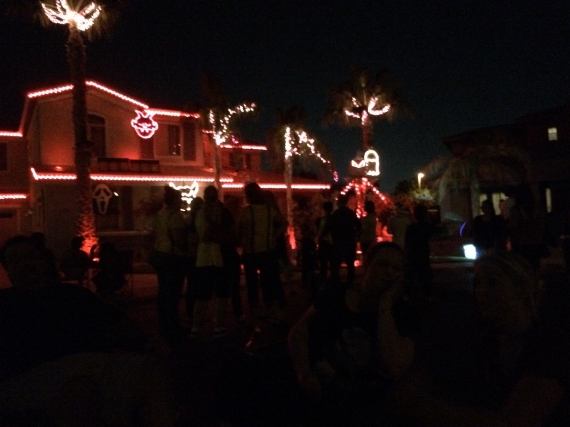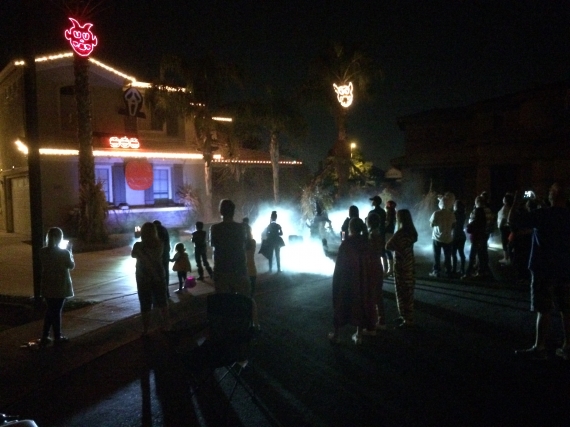 Display Name:
Kreikamp Halloween
Address:
1243 E Ibis Ct.
Gilbert, AZ 85297
US
Get Directions
Category:
Residential
Holiday:
Halloween
Description:

50,000 LED and RGB lights all synchronized to music. Over 45 minutes of creepy and funny Halloween songs. Show includes a 12' singing scarecrow (Jack), 7 mini-pumpkin head "minions", lighted graveyard and gravestones and 5 other large singing faces - Devil, Witch, Kitty, Scream face, and Pumpkin head. Show also includes a 6' video matrix with animations and spooky videos. Front yard also has spooky webs and spiders, and 2 yard foggers.

Parking/Viewing Info:
Cul-De-Sac viewing for walkup trick-or-treaters with speakers in the front yard. If you come in a car you can listen on 87.9FM.